Madrid Gourmet
August 25th 2019 @ Plaza 2 de mayo, Madrid
Madrid offers an exceptional gastronomic creativity, the typical dishes are adapted marvelously well to the tendencies with an overflowing originality, you will never tire of always discovering new cuisines, new chefs. The Madrid Gourmet will always be there to surprise and seduce you.
The Pescaderia – Malasaña
La Pescadería is the second restaurant that Lamucca has opened in the district of Malasaña. Opened on September 26th, 2013, it is part of the essential repertoire that many consider Madrid's most roguish neighborhood, a mix of Madrid's most fashionable and cutting-edge shops in terms of fashion, gastronomy and leisure.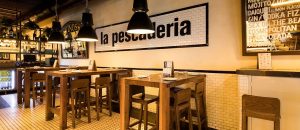 Tattoos and hipster beards coexist in the Pescadería (Ballesta, 32) with characters from culture, fashion and cinema, as well as families and tourists who dare to enter the most authentic Madrid.

The Pescadería owes its name to the company that used to occupy the premises: a dilapidated and labyrinthine fish market. Now it's a place full of flavor and modernity. With its small terrace in front of the square where Ballesta and Corredera converge, it represents an alternative to the most classic tapas of the city, and the fact "without prejudice", that is to say with a varied menu of classic dishes with a very personal touch. You will ask again!
80º – Eighty Degrees – Malasaña
Eighty Degrees is an amazing restaurant formed by a young and dynamic team that wants to do something different. We strive every day to offer a creative and surprising experience because we love what we do.
You don't believe it …? Come test us.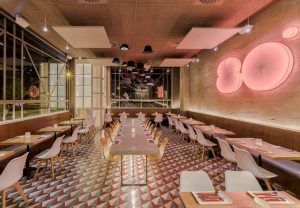 "At 80 degrees, we respect the properties of food as much as possible. Thus, when cooking, our philosophy is not to exceed 80º of temperature as far as possible, respecting the products so that they do not lose their properties."